And the bullets fly, bullets ..
Good evening.
CP Index Futures
Forecast
Two trends – two forecasts?

Is it because you started to rip your wallet again yesterday, did you buy cheaper than last time?

Forecast is one.

Negative.
Fact
They were delighted… They started to jump… Like, corrective.
Early. In vain.
Will fall.
Europe
There are many optimists. Not only in the Russian market. Even yesterday, the forecasts were "buy, because tomorrow this failure will be redeemed".

Positive?
The bird sang early.
Germany
Forecast
The forecast is negative.

Decrease goals? .. Somewhere there .. below 12,500 p.
Fact
Got out today.
Tomorrow will not work.
Schedule signs
Forecast
The forecast is negative.
Fact
Way down.
Definitely down tomorrow.
Let's see what's up withlandmarks".
EuroDollar
Forecast
The forecast is negative.
Fact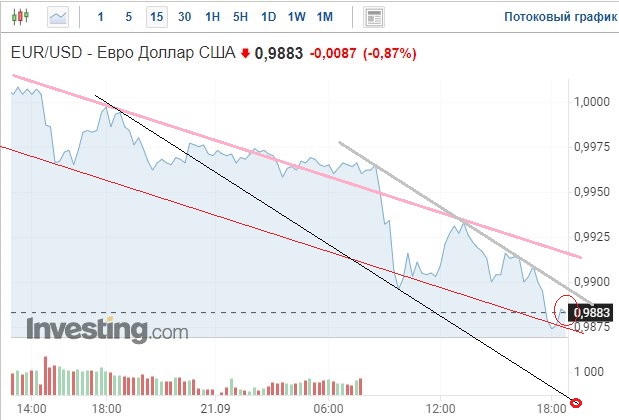 The forecast is negative.
Brent
Forecast
Why such growth? Military award, or what?

Then – big merci to you. Sank Yu. Russia will sell more expensive. With a discount "for friends" it will be possible to sell it as if it were (discounts). Although…

Why are we on 15-min. look at the chart? Look at Daytime. <***>

Brent 120 you say? Peacocks? .. Oh well.
Fact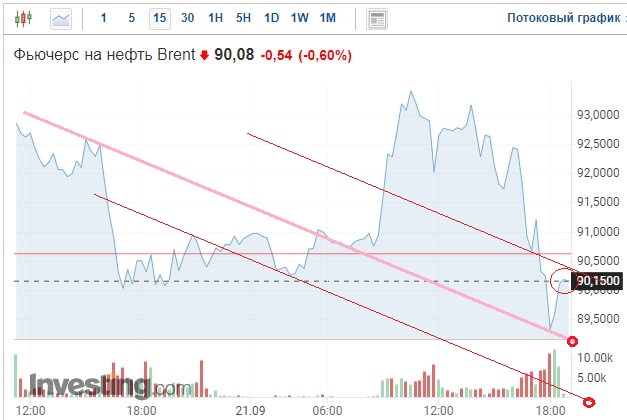 The forecast is negative. (it was not about bobbin Cushing..)
Oil price dynamics – zerkalo dynamics of the stock market (s)
Copper
Forecast
The forecast is negative.
But you hold on.
Fact
The forecast is negative.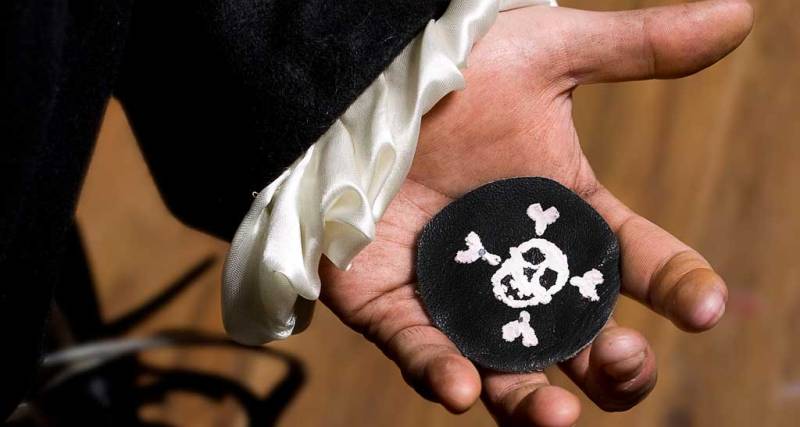 Russian stock market
MOEX Index
Forecast
More specifically?

I would not be so categorical.
Fact
Index goes…
Goes below 2000 p.
Today we discussed the Monthly schedule in the chat. Look. Just out of interest. (and no comments)
At the same time, the monthly schedule of Sberbank was discussed.
And enough about that. We are not distracted.
Watched from our promotions today RusHydro..
Day schedule
Outset? Time to buy?

It is good to. Too good, even. Shorchu.

Target? Minimum program – buyout at the border of intervals (level 0.69 rubles)

But you may be lucky – the price will go even lower.

Rebounds? Of course they will! (and you thought it was such a grail – "short, and sleep well"?)
Hourly schedule
The forecast is negative.

The immediate target of the reduction is 0.737 rubles. (0.726 get ready)

Trading in the USA
CP Index
Forecast (from Morning)
They could have not rebounded yesterday, but continued to update local minima. But there was a rebound.

And now many are dissatisfied that they did not consider him a positive, that the market is negative.

The rebound is corrective. But .. Do not explain to everyone ….
Fact
I will not draw an up-trend! (Yes, at least .. fire me! I won't cry ..)
Everything is fine, but the "cruisers" didn't just let us down …
Positive, I'm sorry, crap entirely.
Schedule signs
Forecast
(likewise)

The forecast is negative.
Fact
Uuuuuuuuuu… (negative for Index)

DollarRuble
Forecast
I'm waiting for growth.
Fact
Well?
Will increase.
I what? No doubt. And I even imagine, about how far.
RTS index futures (RIZ2)
15 minutes.
Forecast
Now it's just growth. (by arrow)
Fact
Keep in mind that the 109230 level is now a serious resistance level.
==
I have everything for today.