21st of June. www.nashadurka.ru – The draft "Guidelines for Budget Policy", published by the Ministry of Finance, suggests solving the problem of a strong ruble without direct government intervention
However, we are talking about the market as a whole.
However, we keep order.
CP Index Futures
Forecast
Stairway to heaven is either a rally, or someone has gone crazy with joy.

Occasion? .. Not needed. If you think about it.

Even more so if you don't think.
Fact
Growth continues. (which surprises me so much)
Europe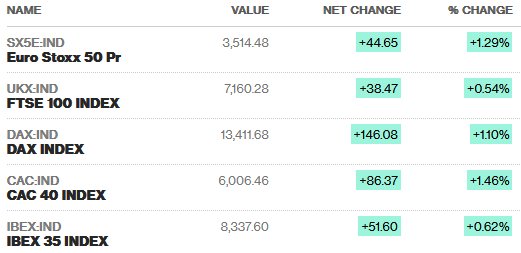 Optimism. Positive.
Too much.
Germany
Forecast (from yesterday evening)
Didn't take into account that there would be no Uncle Sam in the market. And without it, you can fool around.

The collapse is postponed to tomorrow.
Fact
The punk is pissed off. Only growth.
We wait. (the forecast is the same)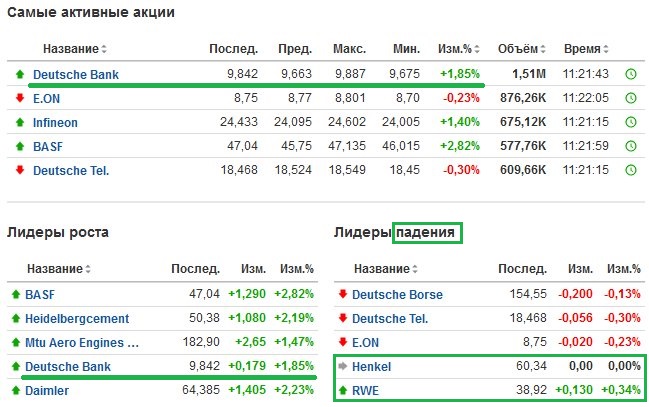 Panic-by. (getting bored)
Schedule signs
Forecast
Hooligans lose sight. (With)

We'll figure it out tomorrow.
Fact
We wait.
Let's see what's up withlandmarks".
EuroDollar
Forecast
The forecast is negative.
Fact
Oops… All the negative forecasts – in the furnace?!
Well, well … Drown further.
(I continue to be mistaken)
Brent
Forecast
We are ours, we will build a new trend (old song)

Last effort to push the price of oil up. Along with the market.

Fatal attraction.

The forecast is negative.
Fact
I will be brief: the forecast for today – below 112 ..
(and let me be wrong! I still have a lot of longs, I still have few shorts..)
The dynamics of the price of oil is a mirror of the dynamics of the stock market (s)
Copper
Forecast
Jump up and down.

And you also asked why the Shanghai index is not growing along with everyone else.

Didn't you ask? Not you?!

It doesn't matter who.

Negative. Important.
Fact
Everything is growing – and the price of copper went up. She went jumping.
Positive? .. Of course. If close to guess.
It's about how to enjoy a panic-buy in the stock market.
(it's a wonderful feeling of flying! like in a child's dream … freedom … like a bird … then you realize that there is no parachute behind you .. Fly, my darlings, fly with God!)

Russian stock market
MOEX Index
Forecast (from yesterday evening)
Glory, glory to the optimists! I have a lot of longs. (and now there are more shorts) <***>

Now – only growth? … It's a pity if it is so – it will be a shame to cut the "short elks".

However…

Let's see.
Fact
Once again: I am for growth. From posture.
But the truth is dearer to me.
From stocks today we look NOVATEK.
Previous entry on the topic – January 17 this year. (not just a long time, but a very long time)
We look at charts on different time frames. From bigger to smaller.
Month
The price bounced off the "bottom", but the stock remains in the overbought zone.
Will the growth continue? "As last time"? Regardless, regardless of LNG, gas prices, and so on and so forth – is it all for growth?
Let's not rush to conclusions. Let's look at the charts below.
A week
Forecast
Oddly enough, now again the stock price is more likely to move up rather than down. Still: the price is above the MA, the parabolic is below, the RSI is in the oversold zone.

There is room for improvement, no doubt. But this is more likely a reason to take a long position, rather than a short one.
Fact
First: Optimism was not justified. Only down, only decline. (apart from the March jump after the failure, it is known because of what, but this can be said about almost any stock)
Second: do you really think that this growth last week (and today too) radically changes the assessment of the situation?!
Then look at the RSI – record overbought.
On the positive side, the price rose above the MA. Now. Not at the end of the day. Not yet evening.
Day schedule
RSI is sideways. You can expect growth.
Can. Everything is possible. However, pay attention to how immodest the rise in the stock price relative to the MA, in comparison with the interval between the MA and the Parabolic.
A purely subjective opinion – the price is above 1,000 rubles. unlikely to see. Not that we are talking about "soon", but even in the medium term.
The prognosis is negative: correction, at best. Just a correction. Up to 880 rubles, at best.
Hourly schedule
Do what you want with me, but even here – not everything is for growth.
Moreover (if you do not paint everything in detail, then ..) – it is predicted, at least, just a correction to 940 rubles. (easily!)
Make up your mind. (I made my choice)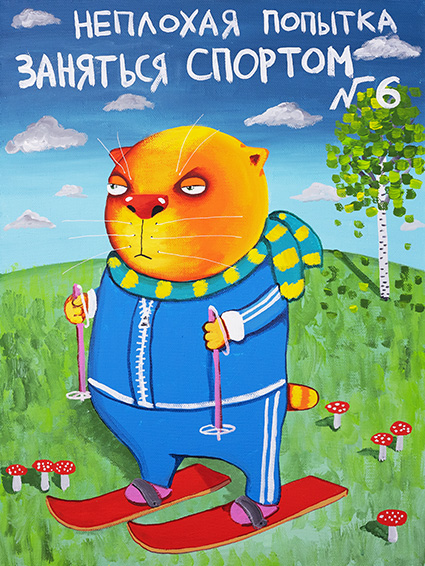 DollarRuble
Forecast
The figure is bearish.

Will it go lower?
Fact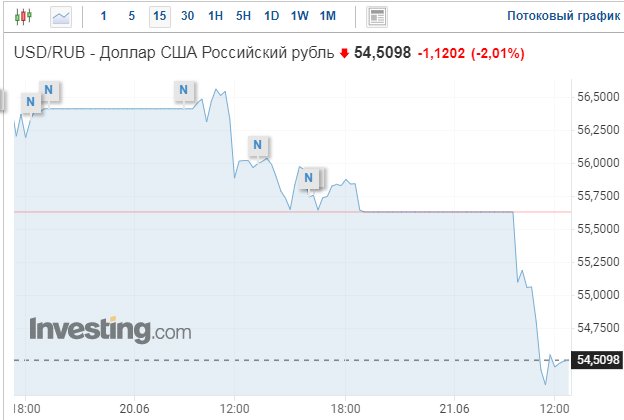 From Review:

So I think there are signs of an upward reversal. Pushing off from the lower boundary of the base interval (the level of 55.60 rubles)

All the way up.
Well? What are we waiting for? 60 kopecks per dollar, like in the old glorious times of the Indestructible Union?
RTS index futures (RIU2)
15 minutes.
Forecast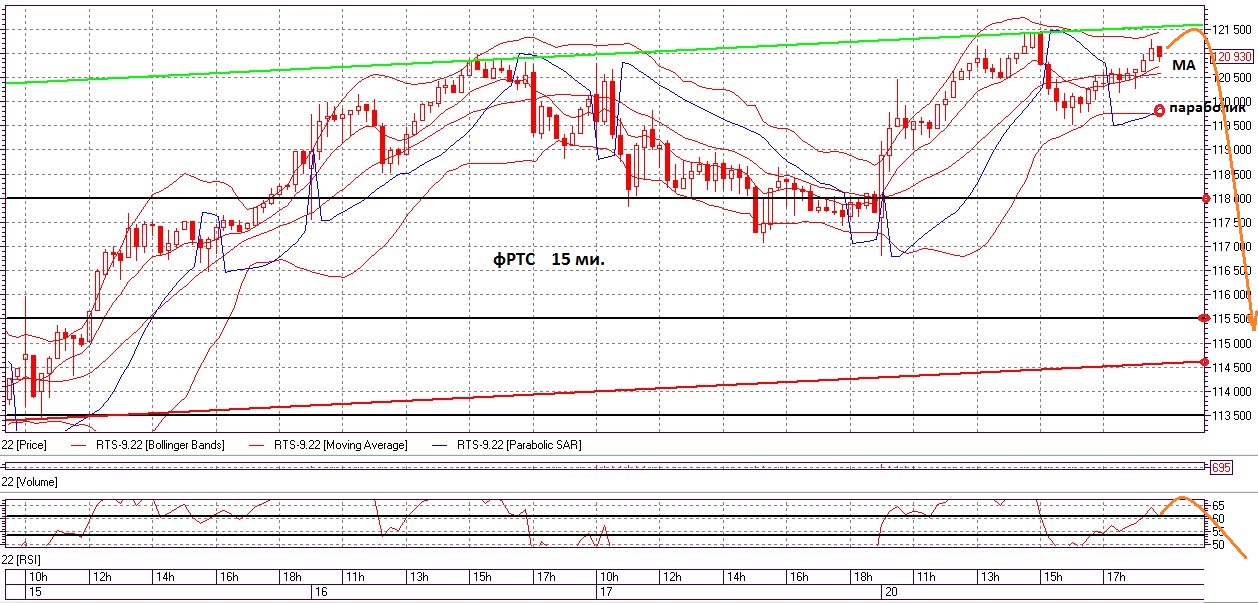 The ruble is strengthening, and crosses out all the negative forecasts regarding the dynamics of the RTS index and its futures.

However, a freebie is not eternal.

Let's settle.
Fact
Forecasts are only positive. As with any rally, any decline should be considered only as a reason for buying. Freebie! Buy it – you can't go wrong. Then everything will be higher.
Put likes, subscribe to my paid channel, if it suddenly appears somewhere.